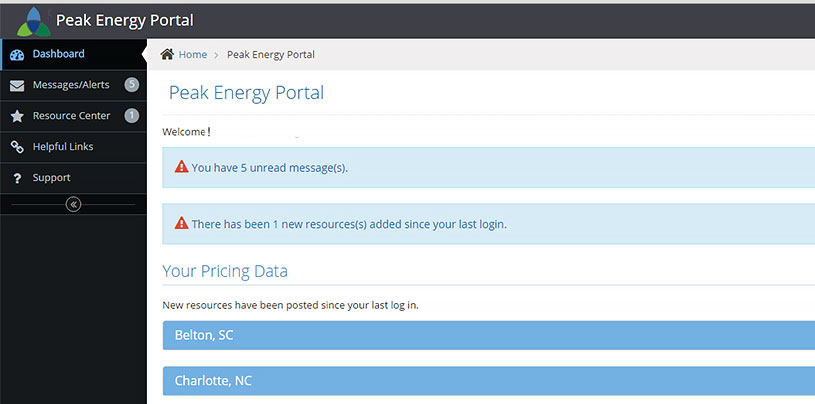 Peak Energy Portal
Peak Energy believes that in order to provide your business with an ongoing competitive edge, we need to give you tools that increase your productivity.

The Peak Portal allows you to give your Customers better service!
The Peak Online Portal is a web-based tool that enables you to receive daily updated fuel pricing, promotional opportunitities for your customers and more via your Peak Portal account.
The Peak Portal will notify you each time your account has new information via email. Then simply login and get the info you need to make your daily business routine more productive for you, your employees and your customers.
Peak Energy will continue to evolve and provide better tools for a better business experience.
Feel free to contact us to learn more about using the Peak Online Portal to strengthen your business!