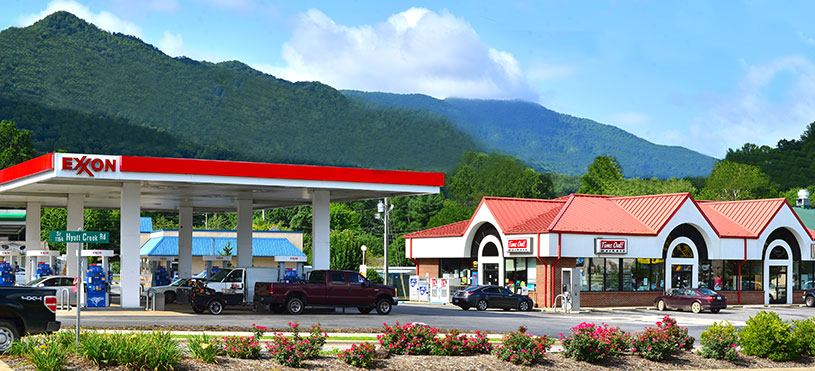 Convenience Stores And Truck Stops

A Fuel Supplier You Can Trust. Solutions. Success.
Peak Energy has been supplying Convenience Store and Truck Stop operators with quality branded and unbranded gasoline and diesel fuel in North Carolina, Georgia, and Tennessee for many years. Our customers include large chains and single store owners.
Upgrade your site with a fresh brand to stay current.
Products
87, 89, 93, Octane E10 Gasoline
Non-Ethanol Conventional Gasoline
Ultra-Low On Road Diesel
Kerosene
B5, B10, B20, Any Custom Blend Bio Fuels
Diesel Exhaust Fluid (DEF)
Additives
Diesel Cold Weather Additive
Sludge Removal
Home Heat Additive
We help our customers stay successful with turn key solutions.
Quality branded and unbranded gasoline and diesel fuel
Accurate delivery service 7 days a week
Competitive pricing
Reliable supply from fuel terminals in four states
Branding Options: Exxon, BP, Citgo, Sunoco, Southern Star, Mobil
Unbranded Fuels: we purchase "best price" fuels from many independent refiners each day.
Dependable track record: Peak Energy has been in business for over 50 years
Store development and construction
Financing
Call Peak Energy for Convenience Store and Truck Stop solutions today! (828) 456-9035